This product generates energy through its solar panel and its dynamo lever handle that initiates a charge to the built-in rechargeable battery. Easy to connect and light through the switch. Small enough to carry anywhere, Hang it on almost anything or use it as a keychain. It is a powerful mini-flashlight.
Lighting duration time after 1 minute of charging: 3-5 Minutes
Lighting duration time after 3 minutes of charging: 5-7 Minutes
Lighting time duration after being fully charged: 30-50 Minutes
Time to load completely by turning / cranking handle: 50-60 Minutes
LED life: 50,000 hours
switch: 10000 Times
Size: 46 mm × 31 mm × 25 mm (1.9 "x 1.2" x 1 ")
Weight: 25 g (0.88 oz)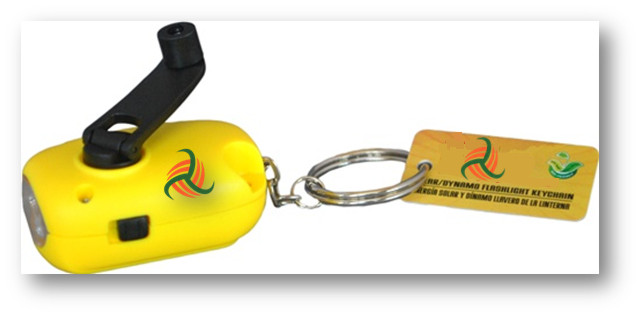 Benefits:
Charges via solar power;
It works by cranking the dynamo;
Compact and Portable;
Used as a keychain and as a mini-flashlight when you need it in the dark.